Dear Custom House
September 3 @ 6:00 pm

-

8:00 pm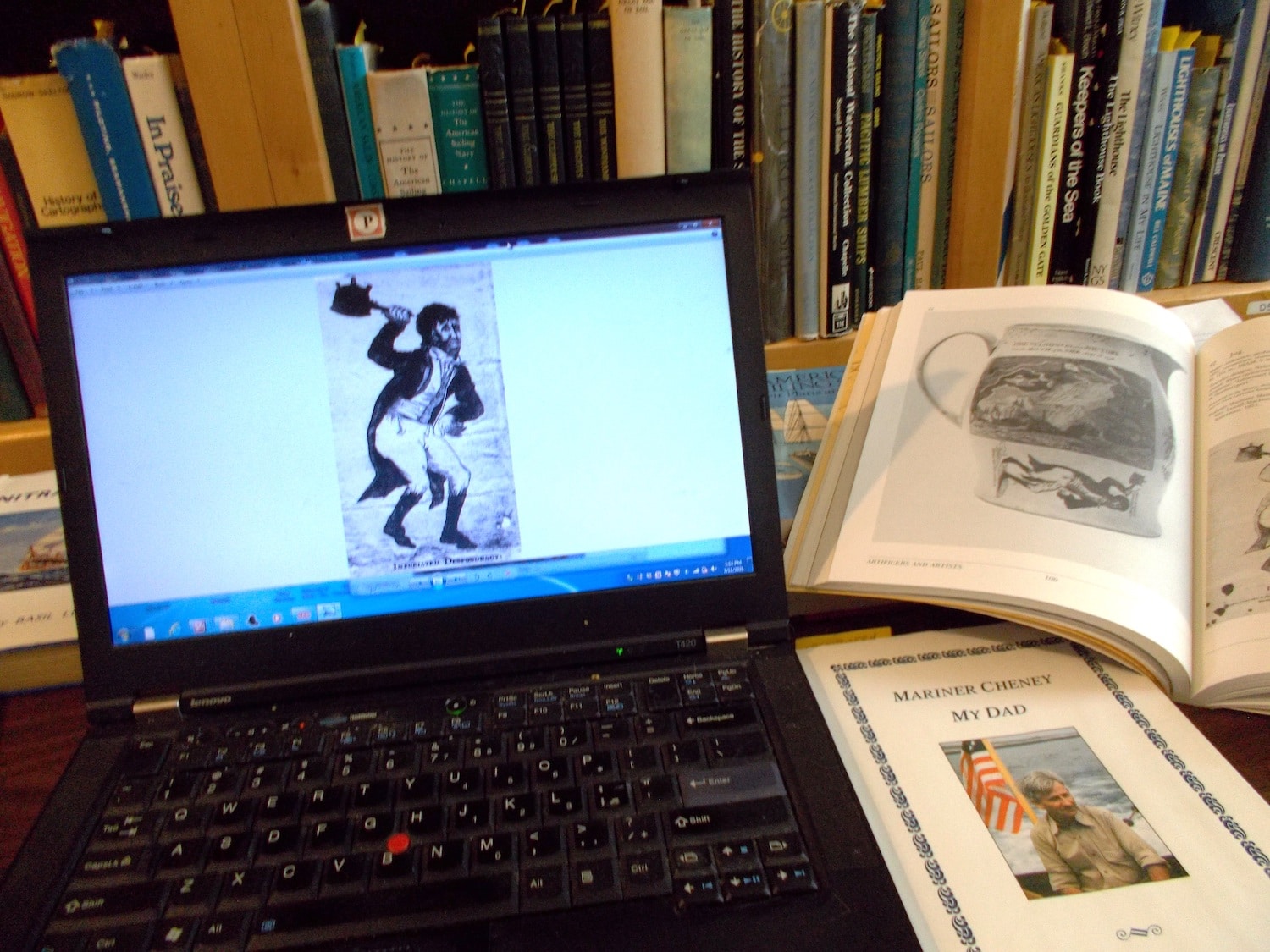 FIRST FRIDAY SOCIAL – MEMBERS ONLY
Research Questions from Around the World. 
Join us on September 3, 2021 for a peek behind the Custom House library door and efforts to answer questions related to Newburyport and her maritime past.  Model builders, naval historians, students, and descendants of ships' captains and owners are among those who have sought assistance from the Custom House with their research.
Most recently the CHMM's help was requested by an underwater archaeologist who is attempting to identify the remains of vessels lying at the bottom of the old port of Haunillos in today's Chile.  The Ship Longwood, constructed in Newburyport by J. Currier, Jr., in 1863, and was lying at anchor in Huanillos on May 9, 1877 when a tidal wave struck, crushing ships against one another, and leaving a devastated port and village behind.  Divers are now recovering what remains of these ships and need help in identifying the special characteristics of each vessel.
Dr. Clarisse A. Poirier, a volunteer in the CHMM library, will describe her efforts to respond to inquiries from people near and far.   She will also suggest strategies and resources that may help CHMM members pursue some local research interests of their own.