Revolutionary War Militia Muster!
September 27 @ 10:00 am

-

2:00 pm

Free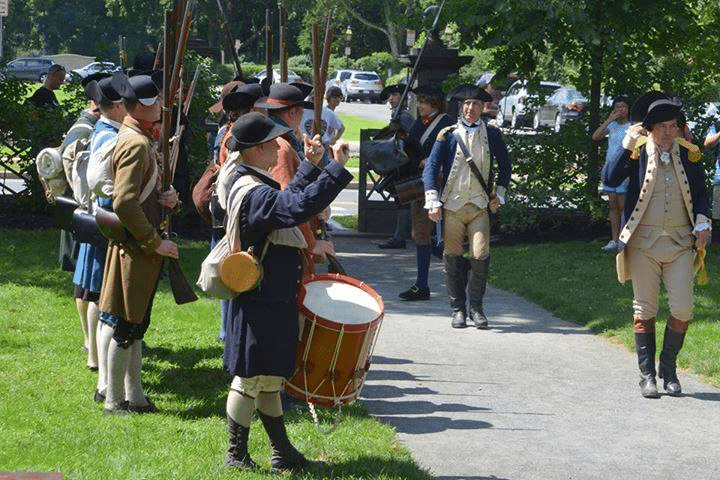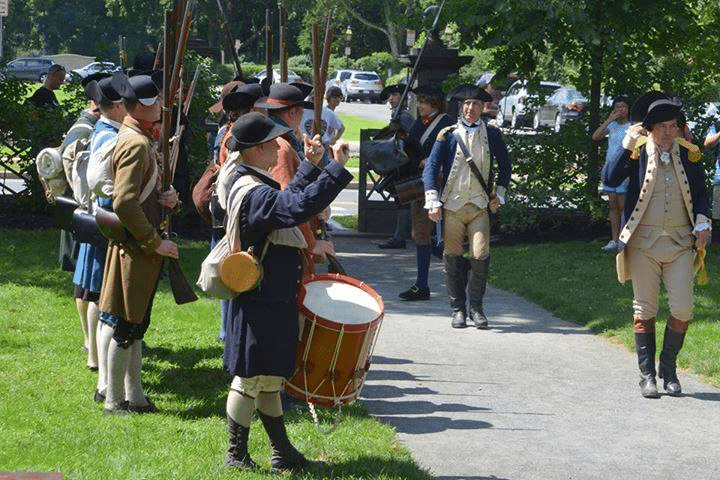 Come by the Custom House on Sunday, September 27, 2020 from 10:00am to 2pm. This reenacting event  will highlight Newburyport's role in the American Revolution, as well as the arrival of Benedict Arnold and his Continental troops.
This event is free and open to the public.
Description:
In September 1775, General George Washington ordered Benedict Arnold to take command of a Continental Army detachment and march to Newburyport to prepare for the Invasion of Canada.
"14 September 1775 … Instructions to Colonel Benedict Arnold … You are immediately … to take the Command of the Detachment from the Continental Army against Quebeck, & use all possible Expedition as the Winter Season is now Advancing … When you come to Newbury Port you are to make all possible Inquiry what Men of War or Cruizers there may be on the Coast to which this Detachment may be exposed on their Voyage to Kennebeck River"
The detachment was composed of approximately 1100 men. Arnold drew a force of 750 volunteers from the New England regiments surrounding Boston.  Most of these men were organized into two regiments: one commanded by Lieutenant Colonel Roger Enos and the other by Lieutenant Colonel Christopher Greene.
The remainder of the men in the expedition were Continental riflemen from Virginia and Pennsylvania. They were organized into three companies under the command of Daniel Morgan.
The invasion force arrived in Newburyport on September 17, 1775 and remained there until September 19, 1775. The New Englanders were housed in the ropewalks on High Street while the riflemen were relegated to the Upper Green in the neighboring town of Newbury.  On September 19th, the troops would march through Newburyport to Tracey's Wharf.  They would eventually board 11 vessels provided by the very wealthy Newburyport merchant Nathaniel Tracey and sail to Penobscot Bay where the Invasion of Canada would begin.