Museum Hours: Tuesday, Wednesday & Sunday 12pm – 4pm, Thursday, Friday & Saturday 10am – 5pm
Join us as we bring our past to life
It's about where we've been. Where we are. Where we're going.
From High Street to the shores of the Merrimack, the neighborhoods of Newburyport are steeped in maritime history, rich with stories of the people who helped build this city, explore these waters, and found our nation. From its settlement to its rise as a maritime hub to its rebirth, we're here to tell its story. To share its legacy. To show you how you're a part of where we will go. We are the Custom House Maritime Museum, the stewards of your maritime history.
Sculptures by Jeffrey Briggs and A Chronicle of Achievements in the 18th & 19th Centuries.
What's going on around here?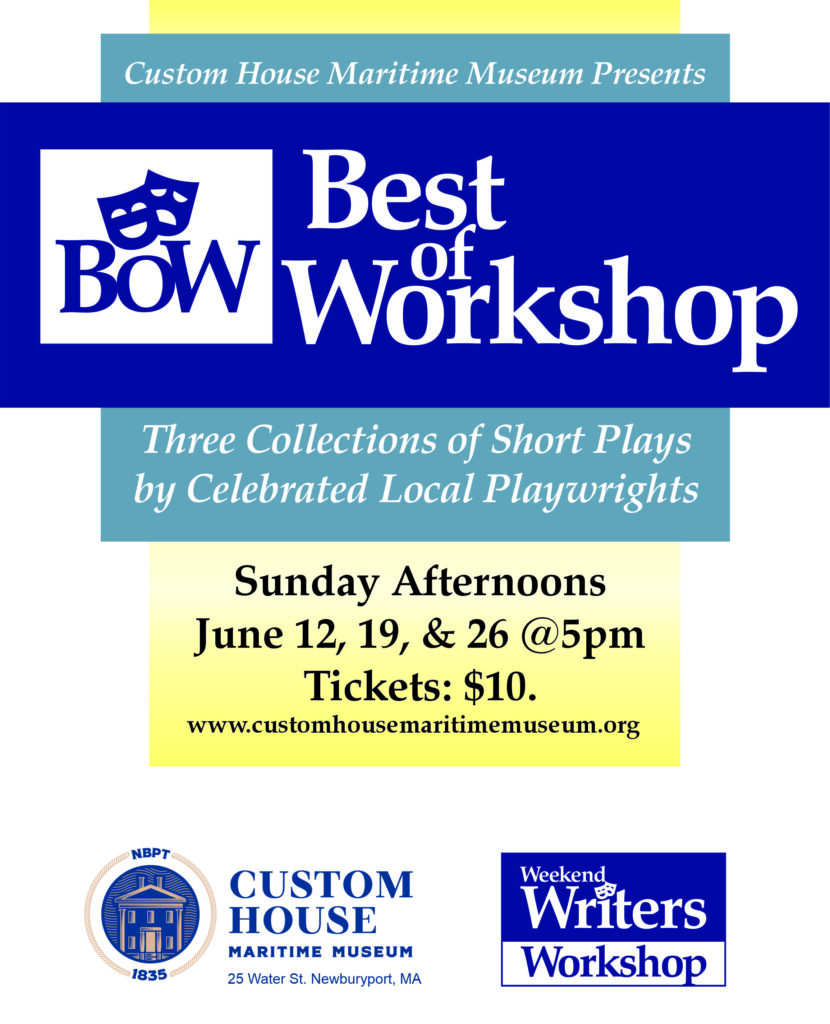 Best of Workshop
Three Collections of Short Plays by Celebrated Local Playwrights Like the bow of a ship cresting the final waves on its journey home, the actor bows to a wave of applause as the curtain falls. Both have journeyed through unknown depths and have been...
Header Photo Credit: Mary Johnson