Entertainment for Man and Horse
Victuals Libations and Distractions in an Early American Tavern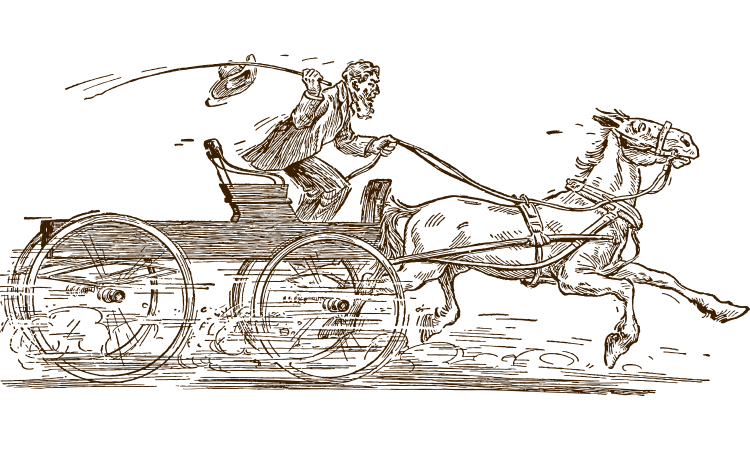 The Early American Tavern
The early American tavern/inn was at various times a place of respite for travelers, a gathering place for civic functions like selectmen's meetings and court proceedings, a hub of information exchange in a given community, and a multi-generational family business serving food and drink.
It was a place of performative entertainment, political debate, and much more. Artifacts and documents relating to the early American tavern from the colonial period to the early United States, will help illustrate the role of the tavern in the civic and social lives of people in towns like Newburyport.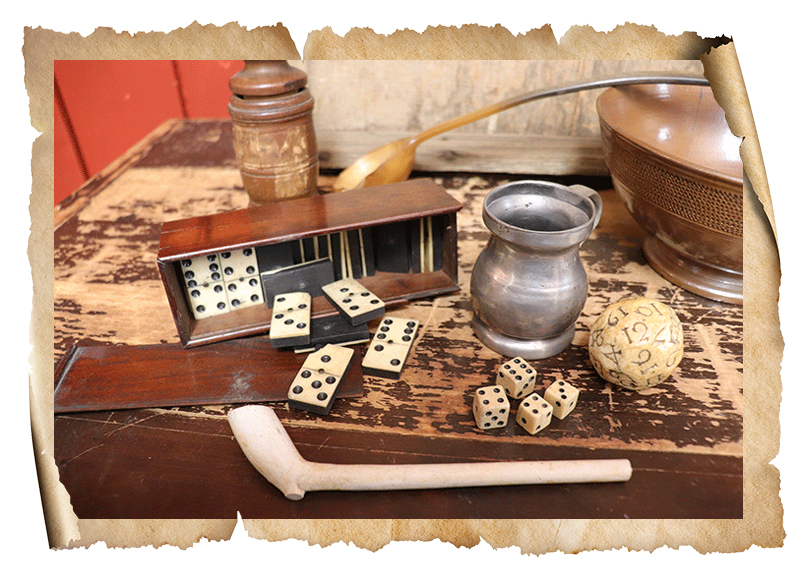 Artifacts being gathered from the museum collection, other institutions (such as Historic New England and Old Sturbridge Village), and private lenders will help to illustrate the material realties of daily life in this period. Much of what would be found in the local tavern were also objects of everyday life such as cooking implements and smoking accoutrements, which demonstrate some of the tastes and habits of the day.
Of course, the exhibit will also focus on some more, shall we say, predictable aspects of tavern culture as well: namely, drinking and gaming (some things simply transcend time). For this the exhibit will display artifacts of imbibing made from pewter and glass, mixing tools, and games that would have been played (perhaps with a wager).
We look forward to pouring you a pint and welcoming you back.
This exhibit is sponsored by: The Newburyport Bank Charitable Foundation, Kennard L. Bowlen Charitable Trust, The Felicia Fund, Inc., and The Tiedemann Foundation