From Our Museum to Your School
K-8 School Outreach Program
The Custom House Maritime Museum is pleased to launch a K-8 school outreach program designed to bring the museum's educational programming outside of museum walls and into schools.
The program is one hour, includes interactive hands-on activities, demonstrations, songs, and more. Educators can select from a wide variety of topics relating to maritime and U.S. history including "The Sailor and his Ship", "The Revolutionary War Soldier", and "The Local Tavern" and many more.
Please contact info@thechmm.org or 978-462-8681 for more information and schedule a visit to your school. This program is supported by the Partnership Grant Program of the Essex Heritage National Area.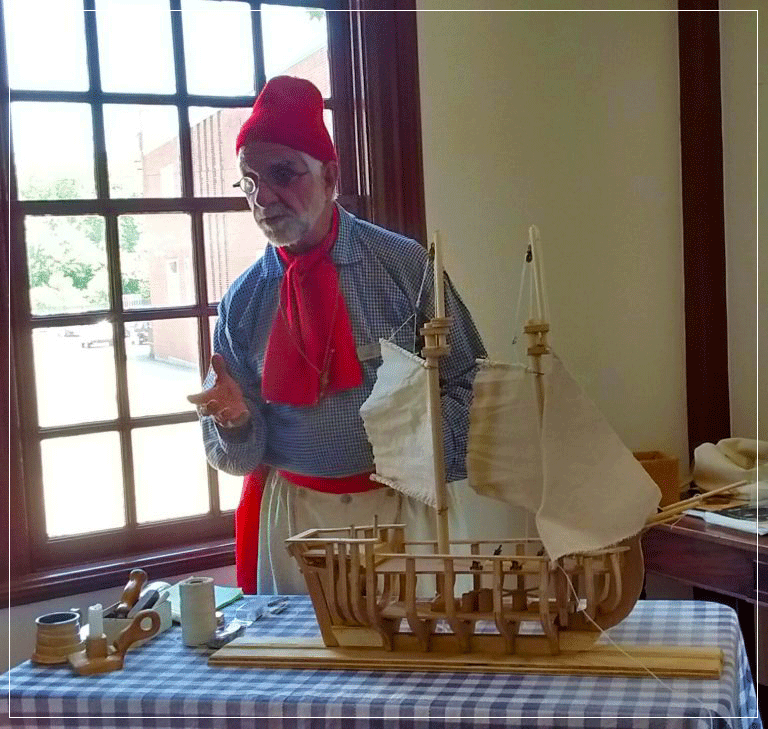 Mike Welch, a local historian and reenactor
Curious about what interesting treasures are kept inside the Custom Maritime Museum? Let this swashbuckler show you around!