The Custom House Maritime Museum is excited to debut The Custom House Maritime Tree on the Custom House lawn, on December 4, 2020.

In the spirit of community in Newburyport, our own maritime themed tree representation will be raised on the museum's back lawn, and replica boating life rings will be used as ornaments, tied together to reflect our mutual dependence, and the heritage of our maritime city. These rings are meant to be decorated by YOU!
Celebrate the season and our community by decorating the life rings any way you like! Add paint, garland, business names, dedications, or holiday seasonal messages that represent your family, your business, your interests, or just add your name and we will hang them on the tree! They can be returned at the end of the event to the purchaser for their own creative use as ornamentation in years to come.
Replica life rings, ready for decorating, can be purchased by the public and local businesses starting November 4.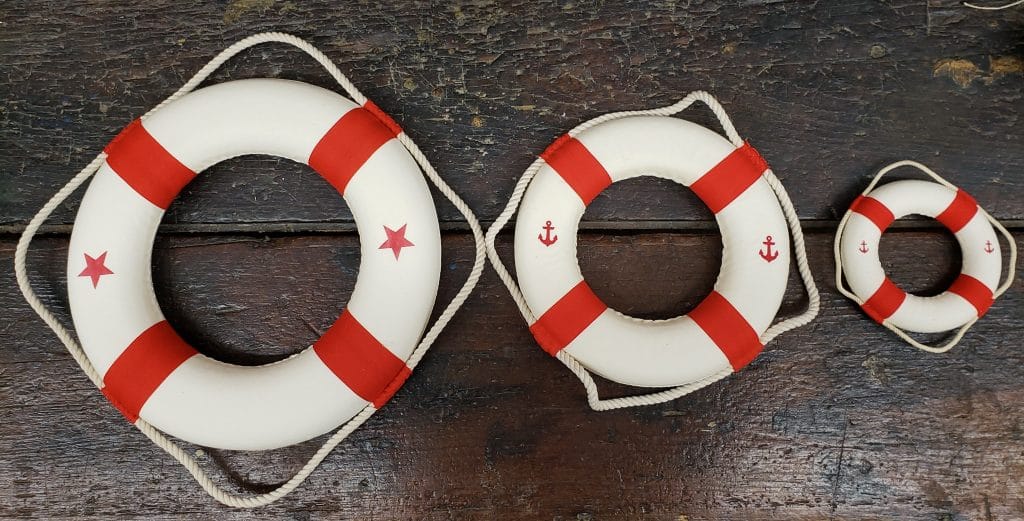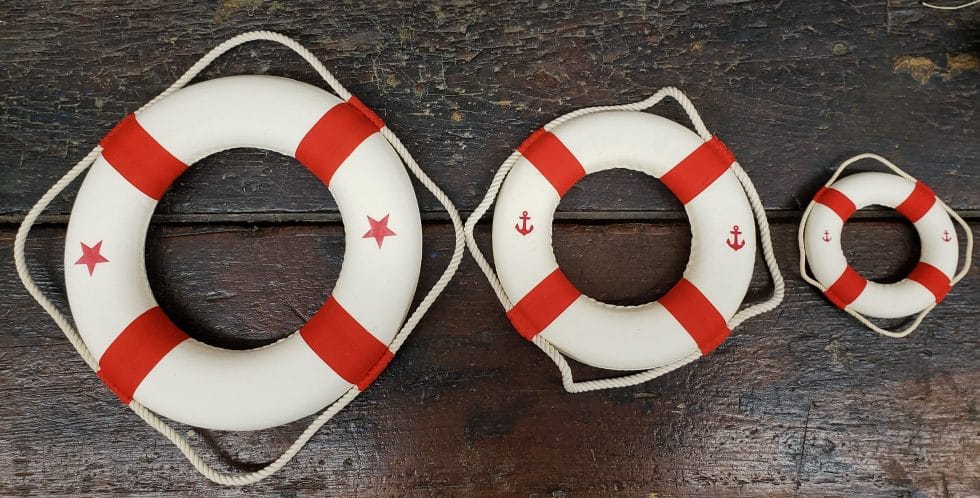 Replica life rings come in 3 different sizes:
6 Inch rings for $10
10 Inch rings for $25
15 Inch rings for $100
The life rings are available for purchase:
Online at buyalifering.com
OR at the CHMM gift shop, and other local retail outlets
If you purchase your replica life ring online, it will be available for pickup in the CHMM gift shop beginning Saturday, November 7th.
You can pick them up during weekend business hours, OR Mon/Wed/Fri. between 10am and 2pm by ringing the bell at the back door of museum.
All replica life ring sale proceeds benefit the Custom House Maritime Museum.
Get yours now! Supplies are limited!
Many of our local cultural non-profits, and educational institutions are already participating in this community event!
Museum of Old Newbury is making the tree topper that will be auctioned off (could also be used as a garden adornment).
Lowell's Boat Shop will place a boat at the base of the tree – great thing for kids to play in and a perfect back drop for a family photo.
The Actors Studio of Newburyport is decorating the base of the tree with mock gift bags. The real gift bags will be for sale – $20. Each bag has an item – acting class, t-shirt etc.
Also joining us are the Newburyport Choral Society, the Firehouse Center for the Arts, the Newburyport Art Association, and the Merrohawke Nature School!
Newburyport Bresnahan school students, guided by Pamela Standley-Jamison (M.Ed Visual Art Education Teacher), are decorating 360 small 3″ rings as an art project.  We cannot wait to hang them on the tree!
Thanks to Finneran and Nicholson, P.C. for sponsoring the rings for the students