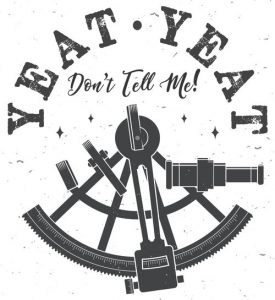 Museums have been particularly hard hit by the COVID-19 shutdown.  Some have closed completely to visitors, collecting dust and cobwebs and awaiting what happens next.  Some, like Newburyport's Custom House Maritime Museum, have stepped back and taken advantage of the break by attending to much needed maintenance, and—for the first time in many years—embarking on a bottom-to-top rethinking of exhibits. Some have also started to spend time grappling with age-old questions: "What is a museum? What is our mission? What is important to us?"
Our challenge in rethinking the Custom House Maritime Museum (CHMM) is that it is built on a foundation of artifacts and place. It was only last year that the actual building came under the auspices of the museum  (up until then it was owned by the Newburyport Redevelopment Authority  —a quasi-public-private organization).  So, we focused on our stewardship of the building and the artifacts inside of it—all of which were in various states of repair.
But beyond that, what's clear about the future is that technology has been put into hyperdrive.  Specific innovations that have been used in pockets (like video conferencing, work at home, etc.) are now the norm – and necessary to move forward in a pandemic world.  Museums are no exception – and the one word captures that effort is "virtual."
But what exactly does "virtual" mean for museums, and more specifically for the Custom House Maritime Museum? It comes in many flavors.
We are proud of our fast pivot in mid-March. When the world stopped, the CHMM immediately shifted the "First Friday" event online, starting with April's. It has exceeded everyone's expectations. Not only do we continue to fill all the virtual seats, we reconnect with people all over the world— former members and prior Newburyport area residents who aren't local but are extremely appreciative of joining our talks.
In this new virtual world, a museum is more than just a place, and more than just artifacts. Our mission must expand, virtually. And we are responding, and planning.
Besides "Virtual First Fridays," we created a series of short tweet-sized video posts about a re-awoken pirate roaming around an empty museum—an innovative way of keeping the museum top-of-mind while reminding viewers of the treasures inside the building.
In April, in conjunction with the Museum of Old Newbury, we launched "Yeat Yeat – Don't Tell Me" – an every-other-Friday 1/2 hour online Zoom event that focuses on Newburyport history trivia and prizes awarded to viewers. That has been an overwhelming success, and is expanding to include special guests—other local history organizations—to promote and talk about what they are doing while having fun with challenging (and some not so challenging) local trivia questions.
In July, along with the building's reopening for timed-entry tours, we'll introduce a new website positioned to not only tell our message in an engaging way, but also provide a basis for more technology-based opportunities like an online store.